Welcome to Hemyock
Saturday, May 18 2013 @ 03:14 PM BST
Old School Court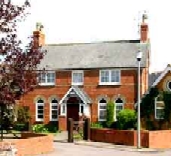 Old School Court is a sheltered housing scheme based in the old primary school within the village. It is managed by an independent trust and gives homes to a dozen people.
What is sheltered housing?
Sheltered housing is self-contained accommodation provided for people of pensionable age or those with a disability, who appreciate the added security and reassurance that a sheltered housing scheme can offer.
It can be ideal for people who want to live independently, whilst having someone close by in the case of an emergency.
All our sheltered housing has the support of a Scheme Manager, an emergency alarm intercom service and smoke detectors or fire alarms.
Scheme Managers support residents in organising a variety of social activities ranging from bingo and tai chi to computer classes and day trips.
"Our aim is to improve the quality of life for older people by providing housing and related support services."
Contact Us
for more information you can speak to one of our wardens
Mrs Gina Veale
or
Mrs Yvette Cottrell
on
01884 840193
or see the Westcountry Housing Association website here:
www.westcountryha.org.uk