Saturday, September 22 2007 @ 12:15 pm BST
Contributed by:

Paul Steed

Views: 665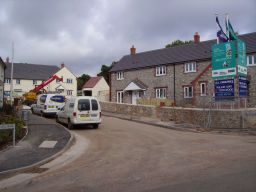 It is widely recognized that Hemyock has had significant housing development over recent years.
Members of Hemyock Parish Council held an additional meeting in order to discuss the Culm Development Plan (see here). This was because of their real interest and deep concern about areas of the village which were being considered by Mid Devon District Council for future affordable housing and employment development. The plan identifies three areas within Hemyock where affordable housing and/or employment construction could take place.