50% off first year membership to help get you started.†
Welcome to Hemyock Tennis Club. Established in 1983, Hemyock Tennis Club currently has over 100 members of all ages and abilities - and is always looking for new people to join!† Whether you want to play every week or once a year we look forward to meeting you.††
†
If you want to know about the progress of the major re-vamp of our tennis courts and new lighting, please go to our Facebook page, called unimaginatively Hemyock Tennis Club!
We have three hard courts for your use, set in the beautiful Blackdown Hills. We cover the Upper Culm Valley area, with Members from Clayhidon, Dunkeswell, Culmstock, Blackborough, Churchinford and as far away as Honiton. We have access to the Longmead Pavilion, located right alongside the tennis courts.† Especially useful in the winter months, we have floodlights on 2 of the courts.

To find us, if you are using SatNav, use the postcode EX15 3SG.† To find us on Google Maps, click here. For current information about what is happening down at the courts, click

†
†
†
†
†
†
†
†
Membership and details of our half price membership
Membership details are here
Our Constitution is here
Cost per hour for non-members:
£8 per court per hour. £2 for a guest of a Member
£4 per hour in addition for floodlights (see below for further info).
Please pay at the Spar Shop in Station Road.† Please note that there are certain times when Club Members have priority.† These are clearly stated in the Spar Shop, and include the Social Tennis times below.
We welcome visitors staying in the Blackdowns who want to play tennis becoming Temporary Members.† This can be arranged in advance of your visit or at the time.† You get the same access to our facilities as a Full Member for the period of your membership.†† That means unlimited use of the courts and the facilities, and access to the booking system.
This can be for one or two weeks, with a maximum of 4 weeks in any year. To become a Temporary Member, contact the Secretary, listed below.
Teams
We run a Men's Team†that plays in a winter League and two mixed teams who are in the West Somerset Summer League.† If you are interested in playing for either of these teams you should contact Tim Julier or Rachel Bussell respectively.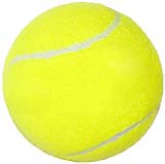 Social Tennis
We organise Social Tennis at various times to suit all abilities.
Saturday morning from 10:30 to 12: 30† - open to all Members
Sunday morning from 10:30 to 12:30† -† Team practice
Thursday evening from 6:30 to 9:00pm -† open to all members
We run a social doubles tennis ladder.† Contact a Committee Member for details.
There is a court booking system on this website.† Members will receive their passwords to be able to book courts when they have paid their subscriptions for the year.
Anyone can look at the booking system, but not enter bookings, by using the Username 'tennisread' and also the Password 'tennisread'.†
Senior†coaching is on a Wednesday and Juniors on a Thursday during term times with DSCTennis Coaching (07951828760) or contact Julie Steed for details.
Floodlights
We are proud owners of floodlights on 2 courts.† They are operated by the token machine outside the pavilion.† The cost of the token is £2 which gives 30 minutes floodlighting on one court.† Please note that the floodlights will switch off automatically at 9:00 pm, regardless of how much token value has been entered.† Please also note that if the floodlights are allowed to go out, they will not restart for about 5 minutes.
Tokens for floodlight use can be purchased at the Spar shop in Station Road.

Committee
†As at April 2018, the following are committee members:
Julie Steed - Chairman (01823 680787)
Suzanne Besant - Secretary (07857 747979)† (hemyocktennisclub@outlook.com)
Jerry Popham - Treasurer
Tim Julier
Rachel Bussell
Lucy Tonkin
Bob Hawkes (Data Controller)
LTA
The Club is a member of the LTA.† As a result of this and individual Members signing up to Opt-In to the LTA, we get privileged access to Wimbledon tickets.† A great day out.
Policies
This is our Safeguarding Policy. † Very important everyone reads it
This is our Diversity and Inclusion Policy.† Equally important.
We have always tried to keep Members' data secure. Under GDPR, we are required to demonstrate that we do and so here is our Privacy Policy. Please read it.
†
†

Here is a list of News items we have raised on Hemyock.org about the Club, in reverse date order:
†