Welcome to Hemyock Monday, December 04 2023 @ 07:28 pm UTC
History Group
Meetings were held in the Church Rooms, on the 3rd Thursday in the month, starting at 7:30pm.  We are now looking for someone in the area to run the meetings. We have a number of speakers who are able to give interesting talks. All we are looking for is someone willing to arrange the meetings.
We also have all the archives stored in a database with key word catalogue access.  Weekend Open Days are organised from time to time at various locations accross the Blackdowns. We have a new web site storing all types of media of the Blackdown Hills area. Please look at:
The development of this web site and the expansion of the Archive activity plus the Open Days have been made possible with a grant from the Making it Local fund and the AONB office in Hemyock.
You can see the calendar on this site to see what is planned for future meetings.
The Archiving Project which has received a grant from the Sustainable Development Fund of the Blackdown Hills AONB has allowed the project to progress.  An Image Library is being created of old photos and documents to be stored in a database so that specific requests can be answered by providing good quality prints. You can see some of the items we have archived in our Media Gallery on this site or visit blackdownarchives.org.uk.
Various projects are run from time to time. The latest project was the writing and publishing of the book "The Upper Culm Valley before, during and after the First World War."
We also have a library of interesting historical books about the area.  These are available if someone is researching a particular subject.
For more information contact Mike Cooper on 01823 680175 or mroycooper@btinternet.com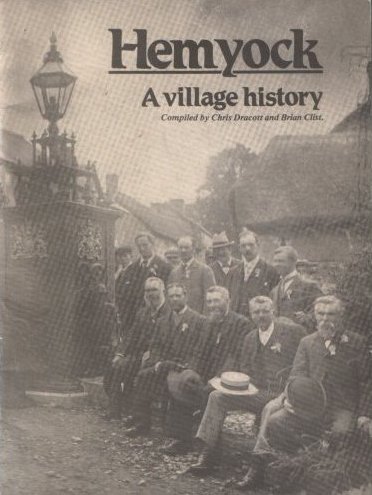 Last Updated: Thursday, June 13 2019 @ 04:00 pm UTC| Hits: 22,569