Culm Valley YFC News Update Oct 2012
Friday, November 09 2012 @ 12:45 pm UTC
Contributed by:

Michelle Batting

Views: 1,604

Culm Valley YFC as usual have been extremely busy competing in lots of different competitions, learning new skills, playing sports and of course attending lots of social events!
Recently we have held our AGM, where retiring officers including chairman and secretary Martin Westcott & Gaby Fielding were thanked and new officers for this year were elected. The new officers are as follows:
Chair: Sara Spiller
Vice Chair: Olly Reed
Secretary: Gemma Coles
Assistant Secretary: Emily Vallis
Treasurer: James Westcott
Assistant Treasurer: Michelle Batting
Social: Martin Westcott
Assistant Social: Hannah Sansom
Boys Sports: Neville Pitman
Girls Sport: Louisa Squire
Press: Michelle Batting
Assistant Press: Maggie Palmer
Scrapbook Officer: Hannah Sansom
Assistant Scrapbook: Kirsty John
Skills for Life: Clair Cottrell
Exchange Officer: Chris Manley
Ball Secretary: Chris Manley
Assistant Ball: Sara Spiller
Show Secretary: Hayley Adams
Assistant Show Secretary: Katie Trevelyan
Agricultural Officer: Adam Howe
We also recently held our harvest supper at Ashill Village Hall, where the end of year awards were presented. Prize winners were Martin Westcott, James Westcott, Ben Gamlin, Emily Vallis, Lauren Evans, Dolly Boyce, Emma Greenslade, Adam Howe, Kellie Cornish, Gemma Coles, Josh Ralph and Maggie Palmer
.
The tug of war boys and girls teams have been lucky enough to be able to qualify for the National tug of war competition which was held at Malvern in September. This is a huge achievement for Culm Valley YFC and definitely made all the hard work worth it. Thanks to the trainers, Nigel Howe & Andy Broomfield. We have succeeded at hockey and recently came 1st in the Devon YFC hockey.
Public Speaking is another big part of the club with Michelle Batting, Martin Westcott & Lauren Adams taking part in Call my Bluff, members taking part in Brainstrust and Clair Cottrell, Gemma Coles, Martin Westcott, Erie Williams and Stuart Persey taking part in After Dinner Speaking with Clair chosen to represent East Devon at the Devon County round. Clair's team then managed to win the Devon county round where Clair was picked to go forward to the South West Area round after being chosen best female speaker. Another successful speaker is Maggie Palmer, who's team managed to win the East Devon, Devon County, South West Area and National rounds of Junior Public Speaking most recently. This is a huge achievement, especially as it is the first time since 1996 that a team from Devon have won.
Members have also had the chance to travel abroad this year with Chris Manley going to Scotland, Stuart Persey going to Hungary and Michelle Batting going to Austria. They all made some great new friends and had a very memorable experience.
On the social side, Chris Manley organised another fantastic Late Summer Ball at Bridwell Park, Uffculme. The Willy Wonka themed event was a huge success with 600 tickets being sold out and everyone enjoying themselves immensely.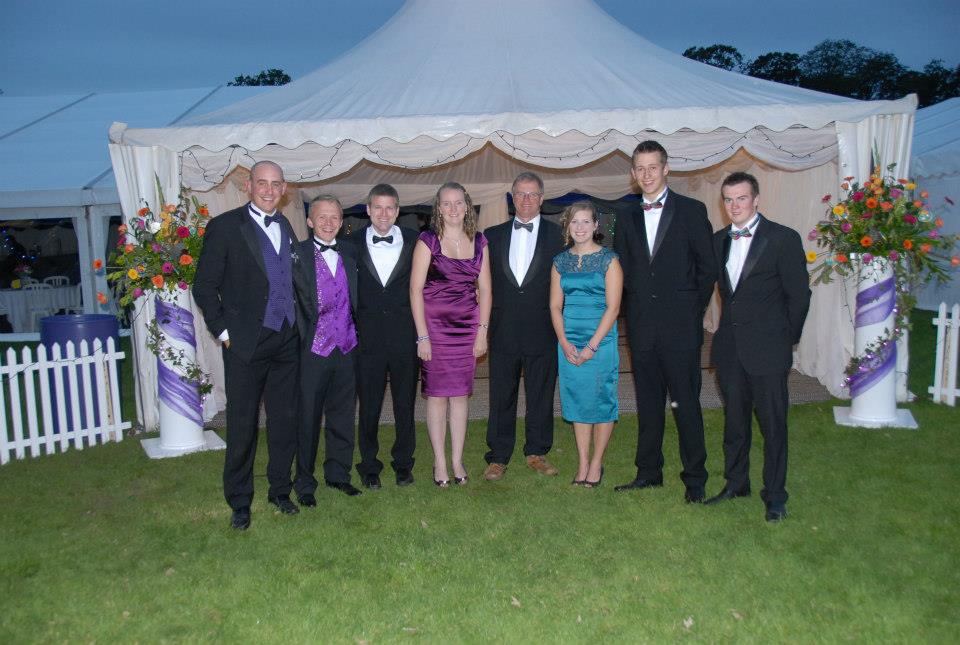 Drama rehearsals are now well underway with seven members taking part in this year's performance and many other members helping behind the scenes.
Events coming up include Ice Skating, Crealy Challenge, a panto trip to Bristol and our annual Christmas Meal at the Beambridge.
We will be holding a new members evening on Monday 12th November at Forbes Lounge, Hemyock, 8pm for anyone wanting come along and find out what young farmers is all about! For more information, contact Sara Spiller on 07743127688 or Gemma Coles on 07796176158.
Michelle Batting
Press Officer