Poppy Day Lunch Raises £334.18
Tuesday, November 13 2012 @ 02:16 pm UTC
Contributed by:

Admin

Views: 2,005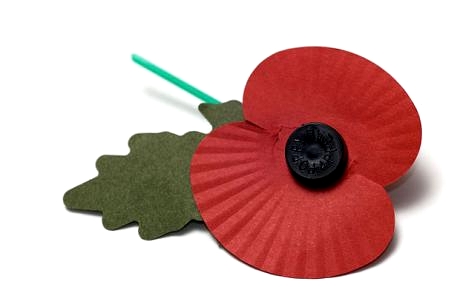 A sell-out lunch organised by local volunteers raised £334.18 for The Royal British Legion 2012 Poppy Appeal. 41 local people (including two take-aways!) tucked in to a 3-course lunch at The Blackdown Healthy Living Centre, on Sunday 11 November. Over £320 worth of raffle prizes were donated by generous local businesses.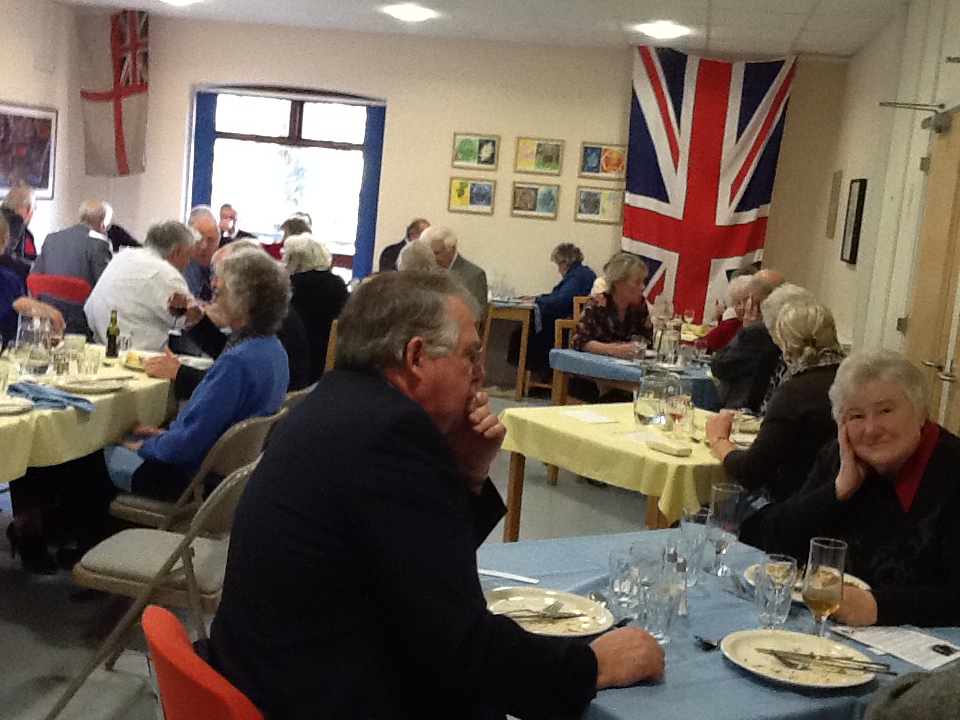 A team of five Hemyock volunteers cooked and served a Remembrance Lunch to a sell-out crowd on Sunday, 11 November.
The home-cooked menu included two types of pate served with red onion chutney and fresh bread and was followed by slow-roasted 'Ellises Farm' beef and mushroom casserole with carrots, suede, cabbage and roast potatoes. Vegetarians tucked in to salmon baked 'en papillote'.
More than one or two diners washed this down with a glass of wine or beer (expect two anonymous locals who enjoyed the homemade local scrumpy – no names but Ron and Val White were seen leaving the building smiling).
And forget students on mopeds delivering pizza, we have a churchwarden in a fast car delivering 3-courses! Poor Erika wasn't feeling too good and Janice Bawler had to stay at home to look after her, so David Bawler was rushing backwards and forwards delivering their lunch in between courses!
A choice of two naughty puddings finished off the culinary treat – apple crumble and fresh cream for some; very sherry trifle for others. The fruit for the trifle was left soaking in half a litre of sherry for three days, just to make sure!
Over coffee, the raffle was drawn. The prizes were a £70 chiropractor therapy voucher donated by Sue Moore and won by David Bawler; £60 acupuncture therapy voucher donated by Kerry Weaton and won by Ann Wyatt-Smith; Two £30 Osteopath therapy vouchers donated by Martha Price and won by Christine Meads and Robin Donaldson; Two handmade cushions were donated by 'Sewing Sue' Risdon and won by Judy Barton; Images hair appointment voucher donated by Nicky Emery and won by Sam Mather; Two-months PowerPlate membership donated by The Blackdown Healthy Living Centre and won by Jill Standring; Bath and hand creams donated by Waitrose won by Ruth Tartaglia; Two aromatherapy wheaty bags donated by Kerry Weaton won by Sam Mather and Jean Coltman.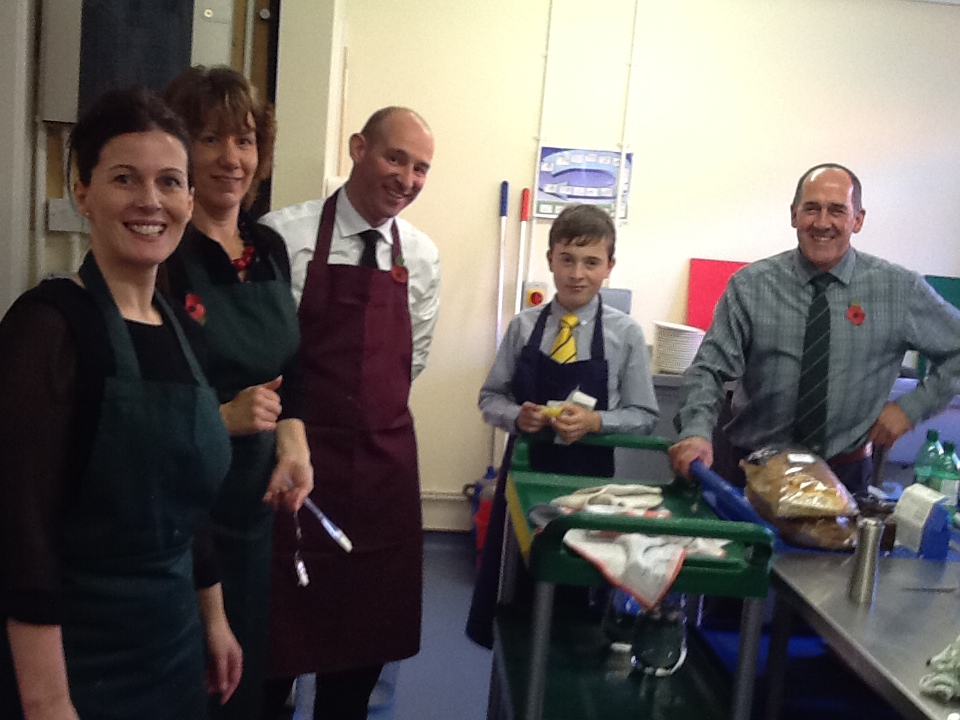 Further donations were received from Ellises Farm, Hemyock (£30), Tesco, Honiton (£20), Wyvern Blinds (£10) and a well-loved local resident (£10).
After food and drink inventory costs, the surplus of £334.18 will be donated to The Royal British Legion 2012 Poppy Appeal.
Grateful thanks go to the generosity of the local businesses that supported the event. Also to The Blackdown Healthy Living Centre and Hemyock Bowls Club for lending everything from salt and pepper pots to wine glasses and much more. Superb support from those who dined and a massive big thank-you to Tracey, Sue, Colin and Harry – the 'Poppy Lunch' catering team.