Welcome to Hemyock Sunday, October 01 2023 @ 09:18 pm UTC
Hemyock WI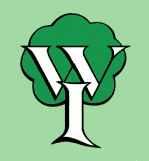 Our numbers continue to grow and we would like to welcome even more of you who want to make new friends and listen to interesing speakers. Our ages range from 36 to 79 and cover all walks of life. Anyone who has watched Calendar Girls will know that we are not all 'Jam and Jerusalem' !

We meet in the Parish Hall (Forbes Lounge) on the first Tuesday in the month at 7:30pm.

Copies of our programme are available, and if anyone would like more information please phone Lynn Taylor on 01823 680104. We can arrange transport if necessary to help those who are less mobile or those who do not like to enter meetings on their own.
Click here for more information...