Welcome to Hemyock Saturday, December 09 2023 @ 05:44 am UTC
History of Hemyock
Hemyock is the largest village on the Blackdown Hills, Devon, which is now designated as an Area of Outstanding Natural Beauty (AONB). The parish has an area of about 2350 hectares, and lies on the NW of the Blackdown Hills. The village has a very long history, some prehistoric remains may be found, from about 100 BC to well beyond. In the middle ages local iron ores were smelted in small  bloomeries (furnaces) to produce pure iron. In Saxon times a battle was fought at Simonsburrow between the native Britons and King Ime's Saxon army, which put an end (temporarily) to the Kings expansion to the west.
The name Hemyock could have originated from the British stream name "Samiaco" (meaning summer), other authorities suggest a Saxon origin from a personal name "Hemman" coupled with a Saxon word for a bend or a hook (occi).
Hemyock gave its name to the Hemyock Hundred, a unit of 7 parishes, that was an administrative unit of local government during the Saxon period.
After the Norman conquest a castle was built adjacent to the Parish Church, the remains of some towers may still be seen.
Hemyock is a typical upland settlement consisting of a central "town" surrounded by a number of hamlets (Culmdavey, Millhayes, Simonsburrow, Ashculme, Tedburrow, Madford, Mountshayne etc). From the 1500's to the early 1800's much of the parishes wealth came from the production of wool. The population remained fairly constant throughout the 1800's, and until the end of the second word war. Since then a  number of housing estates have been built, and our population has increased to over 2000.
Hemyock remains a busy village, we have a primary school, excellent medical facilities, 2 garages, 2 hairdressers, a pub, a building society, 2 shops one with a Post Office, a playing field (soon to become 2), a Parish Hall (soon a 2nd will be provided) and 2 Churches. (Baptist Church and St Mary's)
The village has had some important national points of interest.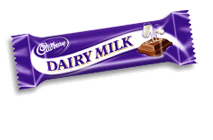 The Cadbury family, of chocolate fame, originated here.
Hemyock was the terminus of the Culm Valley Railway that ran for about 100 years from our village to Tiverton Junction.
The first mechanically operated butter factory in the West of England was started at Mountshayne in 1886 by 4 local farmers, this was later transferred to Millhayes, and was only closed in the 1990's.
The first Young Culm Farmers Club in England began here in 1921, and it continues to prosper as the Culm Valley Young Farmers Club.
Brian Clist 24th May 2003
The above article has been kindly contributed by Mr Brian Clist of Hemyock. Brian has lived in Hemyock all his life, for the past 40  years he has served the community as a parish councillor and has only recently retired after 20 years as the Chairman of the Parish Council.
Last Updated: Thursday, April 28 2016 @ 09:28 pm UTC| Hits: 24,617